Liz Paine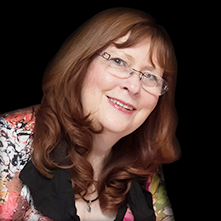 Liz Paine is a training and organisational development specialist with extensive experience providing training solutions and consultancy services.
Although her experience in business management is vast and varied, Liz particularly loves her roles as workshop facilitator and curriculum developer.
Liz is also a sought after workshop presenter and says she gets the biggest buzz from tapping into the potential of others and helping her clients develop clear action plans and opportunities to grow their career or businesses.
Liz began her career as a drama teacher and applies this creative background to her approach to training so her workshops are always full of interesting activities. Her enthusiasm for participatory style workshops plus her ability to ensure there are always successful outcomes for all participants make her a sought after management consultant, leadership coach and training facilitator.
Liz is equally at home working with young people beginning their career as she is with senior executive staff. Liz offers an extensive and diverse range of professional development programs focusing primarily around interpersonal communication, leadership, customer service and business communication. Course outlines for many of these programs can be found on this website.
Today Liz's clients include industry associations, both large and small private enterprise, government departments, Industry Training Advisory Boards and private training providers. Liz has developed and delivered training programs for organisations such as The Marina Industries Association of NSW, The NSW Boating Industry Association, Marine Queensland, National Parks & Wildlife, Toyota Motor Corporation, The National Safety Council of Australia, Granville Principals Association, various schools, the TAFE Managers Association, TAFE and international training colleges… to name only a few.
Qualifications
Certificate IV in Training & Assessment
Graduate Diploma in Vocational Education and Training
Bachelor of Social Science – Majors in Human Resources Development and Organisational Studies and Communication
Diploma in e-learning
Certificate IV in Business (Sales)
Certificate IV in Occupational Health & Safety
Graduate Certificate in Communication
Licentiate Diploma in Speech and Drama Australia , (Teaching) – Ministry of Education
Associate Diploma in Speech and Drama Australia (Teaching) – Ministry of Education
Associate Diploma in Speech and Drama Australia (Teaching) – Ministry of Education
Board member of the Automotive Training Board (NSW ITAB)
Work History
State Manager of a large national Registered Training Organisation
Senior Learning & Development Manager – Motor Traders Association of NSW
A/Chief Education Officer for the introduction of New Apprenticeship/Traineeships for NSW TAFE
Project Manager for the piloting of the New Apprenticeship System – Professional Development Unit NSW TAFE
Curriculum and Resource Writer
Special Programs Coordinator/Traineeship Coordinator for NSW TAFE
Teacher of Human Resource Management, Leadership and Management Programs, Communication, Career Transition, Administration and Business English, Customer Relations, Workplace Assessor
Private practice as a Speech and Drama Teacher and self-employed owner of a large studio of performing arts
Kay Carmen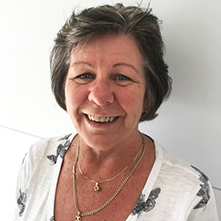 Kay Carmen has worked with Learning Insight for a number of years and is much sought after by our RTO clients.
Kay has a strong history and practical understanding of issues relating to RTO policy development and management and regularly works with organisations in the process of preparing to apply for RTO status. Kay's advice is always practical and clients praise her for her capacity to simplify the RTO process into straightforward solutions. Whether you need help and advice to set up an RTO or assistance with maintaining it, Kay is here to help.
As experienced trainer herself, Kay's also designs user-friendly training and assessment materials which align directly with national competency standards. Her experience in workplace delivery, classroom based and distance education gives her a genuine understanding of learning models and student learning preferences. Kay works across a number of Training Packages and her industry background is extensive.
Qualifications
Diploma in Human Resources Management
TAE40110 Certificate IV Training and Assessment
TAA04 Certificate IV in Training and Assessment
MS Office Level 3 (Advanced)
Diploma Training and Assessment Systems
Australian H R.P. Certification
Certificate IV Assessment & Workplace Training
Certificate IV Hospitality Operations
Hospitality Certification and Training courses, as follows:
Responsible Service of Alcohol Certificate
Hospitality Operations Certificate
Australian Foods Safety Handlers Certificate
Train the Trainer